Entrusting
the
Future:
The
Healthcare
Blockchain
Ecosystem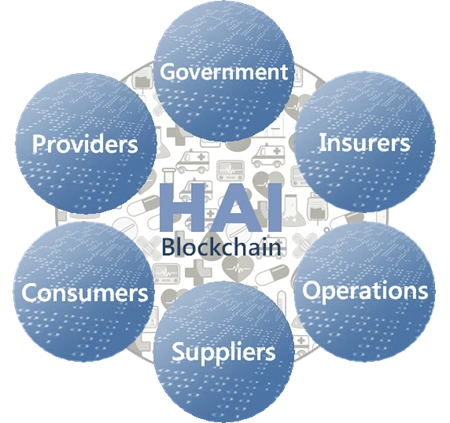 According to Deloitte, the healthcare industry is planning the most aggressive deployments of blockchain, with 35 percent of health and life sciences planning to deploy by 2018. Deloitte found that 28 percent of respondents across all industries said they'd already invested $5 million or more, while 10 percent have invested $10 million or more in blockchain.

We are purposefully working to envision the healthcare environment of the future and how to improve infection prevention strategies. The HAIvia blockchain will empower the stakeholders in the HAI prevention cycle with a decentralized and trusted platform operating on-chain and off-chain. This hybrid approach will help to provide an auditable and affordable platform to the major stakeholders in the HAI ecosystem and improve patient safety and increase reimbursements.
Contact us to learn more about our infection prevention blockchain efforts and our work with blockchain technologists.