Integrating
Online
Learning
and
Corrective
Assignment
While online learning management systems (LMS) have been helping companies deliver instruction for quite some time, HAIvia has taken online learning a step further with integration into the HAIvia Dashboard. By integration into our dashboard technology, decision makers can reduce costs through proactive learning enrollment and proficiency assessment. Not only can key personnel see their employees' learning history, they can also track such information as quality assessments and reviews. Tying quality assessments with a learning system allows decision makers to easily, and often automatically, assign employees to needed courses or direct them to video tutorials. The HAIvia Dashboard has been integrated with JoomlaLMS, a leading online learning management technology, to deliver critical staff metrics and training options from a single platform. Integration can be customized to your online learning system as well.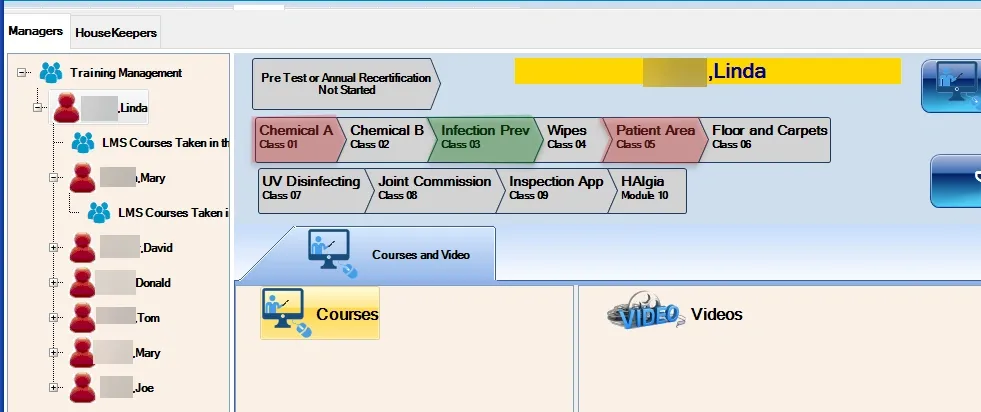 Illustration: The training progress interface lets managers see employee progress and enroll employees in online classes. Enrollment can be automatic through a proficiency testing mechanism or accomplished manually through a few clicks of the mouse to individualize training.
Here are a few of the possibilities for environmental services housekeeping staff integration.
1.  View historical training from your existing system and progress through the HAIvia Dashboard online learning.


2.  Automatic enrollment in the appropriate class based on failed inspections. Learn more about inspection information which can be tracked by the dashboard, if available below.